Oil n Go began with an idea to create an automobile service business that was able to excel in the community while serving customers with a product they couldn't get anywhere else, and to do that as an independent, local company and not as part of a national franchise. The product Oil n Go was offering was revolutionary for its time: a fast, reliable oil change experience that involved a lot more than just draining used oil and swapping out oil filters.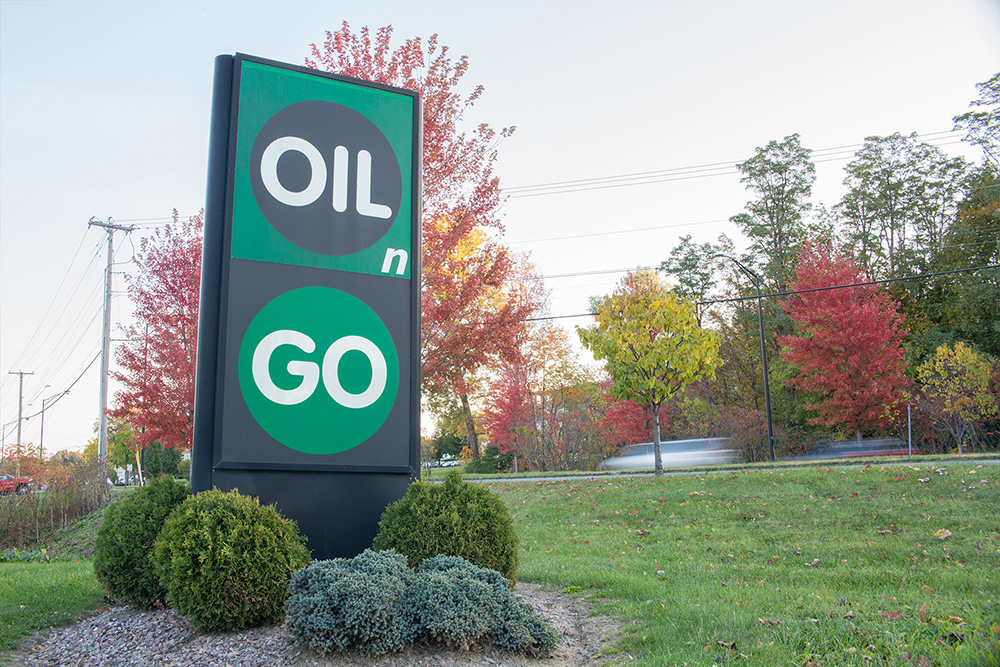 At Oil n Go, every oil change is part of a seventeen point, super-service list that includes topping off essential fluids, lubricating the chassis, inspecting belts, hoses, lights and tires, checking the battery and even washing exterior windows and vacuuming out carpets. The trained technicians at Oil n Go make sure that customer vehicles are in great shape, bumper to bumper, each time they pull in.
Building a personal relationship with customers is a big part of what makes Oil n Go so different from its competition. A business-to-customer relationship built on trust is important in the automobile service industry, and the only way Oil n Go knows how to do business.
By not being a franchise, Oil n Go is able to do what they do best, not what they have to do as dictated by some corporate office thousands of miles away. The customer, not the corporation, can come first with a local business like Oil n Go. Rob Remillard, Owner and General Manager of Oil n Go, embodies this independent, local, personal spirit, Unique qualities particular to personal relationships with customers aren't in franchises. Businesses with real involvement in local communities have more to gain from personal relationships with customers.
Oil n Go opened its doors on Susie Wilson Road in Essex Junction in December of 1996, and then opened a second location on Shelburne Road in South Burlington in January of 2000.